Mr KT is a rock star! I wrote the last post about the Big Creek Tri sitting outside on our back stairs. I was leaning against the glass door and Mr KT was reading over my shoulder as I was writing from the inside. I had no idea he was doing that but he came outside later and said, "ok, so for our anniversary you need a rear water bottle cage and a heart rate monitor". Good guy, huh?

So yesterday, for our 2nd Anniversary, I got...


a Polar Heart Rate Monitor,




a pair of bright pink arm warmers





and a super cool jersey that I have been wanting forever.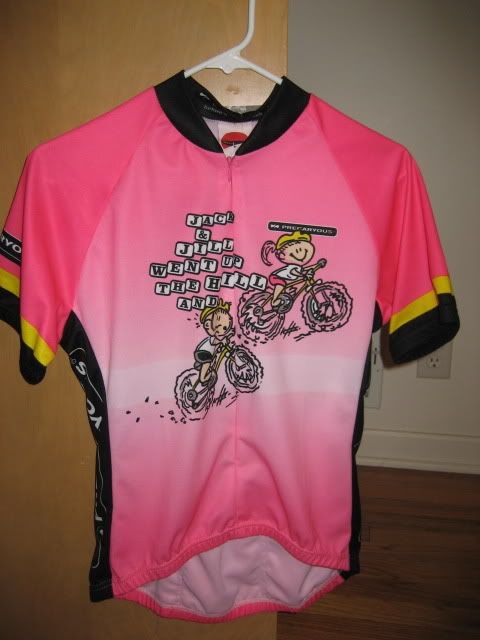 He did make me promise not to wear it when I ride with him but that won't be a problem because he is so darn fast the jersey would be embarrassing for me not him.