Well, like I said in the last post. The race weekend was fantastic. It was so much fun to watch the pros. I was in heaven. I love triathlon weekends, living and breathing the sport. So awesome. Here are a few of the photos from my digital camera. My buddy Eric took a bunch of them so I can't take credit. Enjoy.



The lead pack of women




Up, up, up, long freakin hill.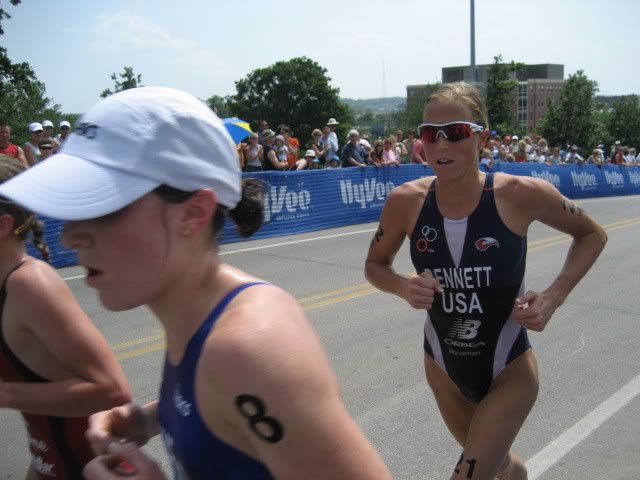 The female winner of $200,000 and and H3. Nice.



Sarah McLarty hauling up the hill.





Potts and Reed's transition areas.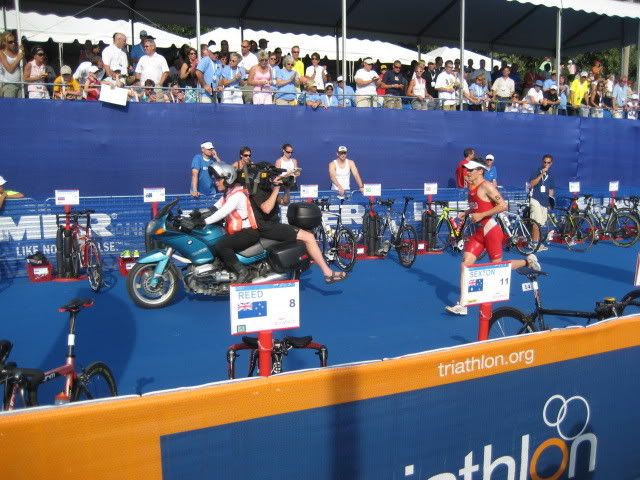 Amazing how much media attention there was. Cool that it will be airing on NBC in July. I can't wait to watch it (again).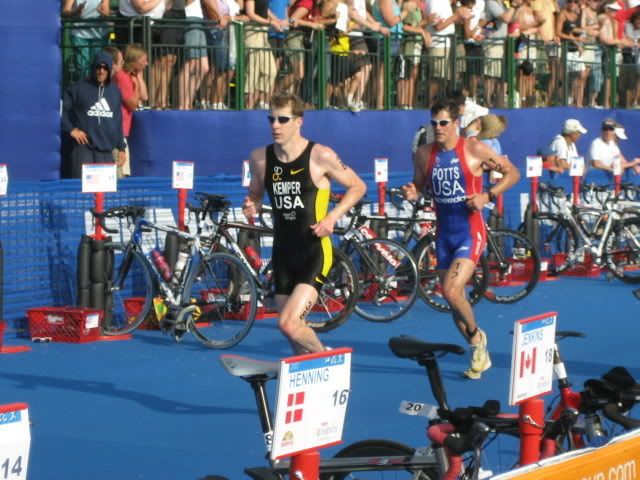 Hunter Kemper and Andy Potts on the part of the loop that runs past the transition area.

I have to say it was great. I, of course, loved watching the women. There were 10 DNFs with a couple of really big names among them in the women's field.

Kirsten Sweetland (Can)
Joanna Zeiger (USA)
Emma Snowsill (Aus)
Jasmine Oeinck (USA)
Magali Messmer di Marco (Sui)
Sarah Groff (USA)
Erin Densham (Aus)
Joelle Franzmann (Ger)
Jill Savege (Can)
Lauren Groves (Can)

It was so hot. The men lost a large number of the field as well. I read later that about 12 of the pros (men and women) collapsed at the finish line. I can't even imagine how perfectly in-tune your nutrition would have to be. These guys and gals are all to be commended for racing in such extreme heat and a pretty good wind as well. Great weekend. Great racing. Ready for next year!