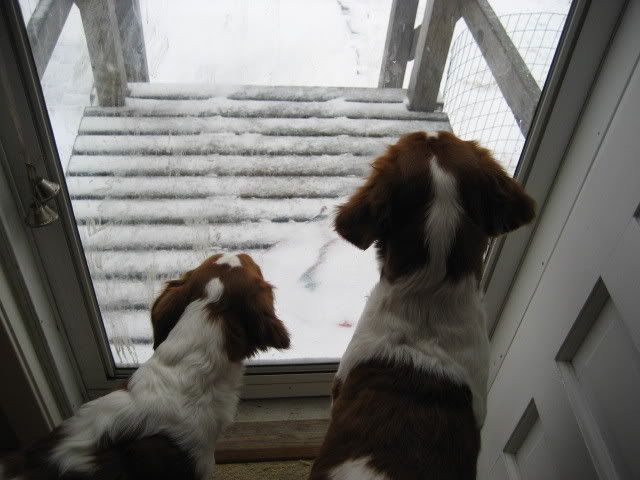 Hi all. So I was wondering... if you have to scoop off your driveway more than 2 times in one day and you tighten your abs while you are shoveling... can that be considered a core workout?

It started snowing last night and has been off and on all day long. The winter storm watch lasts until tomorrow morning. Hoping for a run about 6:00 am before the snow stops falling. I just love running in the elements. A much better adventure as I may have said before.

Still working out my race schedule for 2007. Need to hurry up so that I can figure out when to start building and doing intervals. No hurry there though, probably going to be in base training for a bit longer.

On another note, I was complaining about not being sore after lifting weights and my husband suggested dropping back the weight and doing 5 sets of 15 reps for everything. No more complaining about not being sore, I can tell you that. That is the last time I ask an ex-powerlifter to help modify my workouts! Just kidding, he is fantastic, I think I'll hang on to him. Speaking of, his birthday was yesterday and the dogs were very excited to give him their gifts. Each puppy proudly presented him with a 45 lb plate for his weight room in the basement. =0)

Keep on keeping on.